Latests:

Sep 15, 2009
Mr. Brzezinski said in his speech Friday nigh
t
.
For once, I hope he's right (and I believe he is).
Be ready with several Champagne bottles to celebrate both events.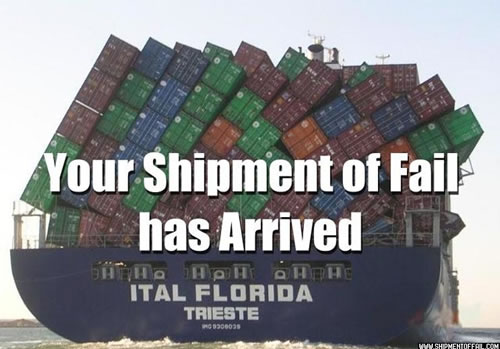 Been there, done that (in the Middle Age, in most of Europe, beggars and poors were subject to forced labour, asylums, and other nastinesses). Now enjoy neo-feudalism as a "change".
CounterPunch, (09/14/09), by Paul Craig Roberts
"The reason there is a health care crisis in the US is that the cumulative loss of jobs and benefits has swollen the uninsured to approximately 50 million Americans. They cannot afford health insurance any more than employers can afford to provide it.
It is absurd to mandate that people purchase what they cannot afford and to fine them for failing to do so. A person who cannot pay a health insurance premium cannot pay the fine.
These proposals are like solving the homeless problem by requiring the homeless to purchase a house
."
By Chris Hedges 14 Sep 2009
The right-wing accusations against Barack Obama are true. He is a socialist, although he practices socialism for corporations. He is squandering the country's future with deficits that can never be repaid. He has retained and even bolstered our surveillance state to spy on Americans. He is forcing us to buy into a health care system that will enrich corporations and expand the abuse of our for-profit medical care... He will not end our wars. He will not rebuild the nation. He is a tool of the corporate state.
by Robert Higgs
"After the Vietnam War ended, I stopped participating in public demonstrations, not because I thought the government no longer deserved protest and petition for redress of grievances, but because I lost all faith in the efficacy of the demonstrations. I was gaining a sounder appreciation of how the state operates, and as my understanding deepened, I found myself unable to suppose that the people who constitute the state have any interest in doing what might loosely be called 'the right thing.'
As for those of us outside the precincts of the state and its supporting coalition of special- interest groups, the state wants us to buckle under to its dictates, shell out the taxes, fees, and fines it demands from us, and shut up.
As long as we faithfully comply with the first two requirements, it is willing to cut us some slack on the third, but only up to the point at which our expressions of grievance might actually weaken its iron grip on power." (09/14/09)
http://hnn.us/blogs/entries/116882.html
Labels
"backyard"
"bank holiday"
"Change"
"Jewish Achievements"
1984
1st Amendment
2nd amendment
4GW
4th Reich
7/7
9/11
abiotic oil
abuses of power
ACTA
Afghanistan
AfPak
Africa
AFRICOM
agenda 21
al-CIAduh
alternative currencies
American revolution
anarchy
apocalypse
Argentina
ARTICHOKE
Asia
Asian Energy Security Grid
assassinations
asteroids
austerity
AWOL ballistic missiles
B/S
backfire
bad cops
bailout
bailout scam
bank nazionalization
banksters
big oil
big pharma
Bilderberg
Bin Laden
biofuels
biological warfare
biological weapons
biological weapons research
bioterrorism
bird flu
bitcoins
black ops
Blackwater
Brazil
BRICs
Brzezinski
bubbles
cap and trade
capitalism
carbon credits
carbon tax
carbon trade
cash nexus
cass sunstein
casus belli
CDS
Central Asia
central banks
CFR
Cheney
China
CIA
CIA assets
civil wars
class conflicts
class structure
class warfare
climategate
COINTELPRO
collapse
Color revolutions
COMEX default
communism
community currencies
Congo
conspiracies
conspiracy theories
Constitution
Copyright
corporate "personhood"
corporate law
corporatocracy
corruption
countercoup
counterinsurgency
Coup D'etat
covert agents
covert operations
covert ops
covert war
covert warfare
coverup
crazy lone gunmen
crimes against humanity
currencies
currency war
dancing israelis
David Kelly
dead microbiologists
death squads
debt
debt bondage
debt bubble
debt monetization
debtors' prisons
deep politics
default
deficit
deflation
deglobalization
deindustralization
deja vu
delocalization
democracy
depleted uranium
depopulation
depression
deregulation
derivatives
detentions
Detroit
devaluation
devolution
dictatorship
Dimitri Khalezov
dirty tricks
dirty wars
disaster capitalism
disaster management
discovery
disinformation
dissent
diy
diy currencies
DMCA
drones
drugs trade
DU
dystopias
eastern europe
ECB
eco-fascism
economic cycle
economic hitmen
economic warfare
Egypt
electromagnetic weapons
electronic surveillance
elite consensus
elitist propaganda
Ellen Brown
emerging markets
end game
energy
engineered clusterfuck
Ethiopia
EU
EU666
eugenics
euro
eurocracy
eurocrats
europe
fake bonds
fake democracy
fake gold
fake revolutions
fake terrorism
false flags
fascism
fascism 2.0
FED
FEMA
FEMA death camps
fiat money
Finance Capitalism
forecasts
ForeclosureGate
foreclosures
FOREIGN TRADE ZONES
Fort Detrick
fractional reserve banking
France
fraudclosures
fraudonomics
frauds
Free books
free money
free speech
freedom
Fukushima
funny money
G20
gatekeepers
Gaza
genocides
geoengineering
Geopolitics
Germany
Ghana
ghost towns
Gladio
global currency
Global warming hoax
globalization
GMO
gold
gold manipulation
gold standard
Goldman Sachs
golpe
google
Grand Chessboard
great depression 2.0
great game
Greece
Green shoots
greenbackers
Guantanamo
Gulf of Tonkin
gun ban
gun control
Guns
H.R. 45
HAARP
habeas corpus
hackers
Haiti
Halliburton
happiness
health
health care bill
health care reform
hemp
heroin
high frequency trading
historical cycles
history
hitler
hoaxes
Honduras
House Bill 1796
how-to
human organs trafficking
human rights
Hungary
hunger
hyperinflation
ICC
Iceland
Illuminati
IMF
imf riots
immigration
imperialism
incoherence
income distribution
income tax
India
inequalities
infiltration
inflation
inflationary depression
information war
insider trading
insolvency
instability
insurgency
intelligence
International Criminal Court
international political economy
internet censorship
internet warfare
ior
IP
IPCC
Iran
Iraq
Ireland
IRS
Israel
israeli assets
Israeli firsters
Israeli killers
israeli lobby
Israeli Organ Harvesting
israeli terrorism
italy
Ivory Coast
jesuits
jews
JFK
Jim Willie
JPM
k-waves
Kazakhstan
Keynesianism
Kissinger
kleptocracy
Kosovo
Krugman
KUBARK
Kurt Sonnenfeld
Kyrgyzstan
Land Grab
Large Hadron Collider
Larry Summers
Latin America
LBMA
Lee Harvey Oswald
legitimacy crisis
legitimation
lesser evilism
Libya
lies
Limited Hang Out
Lincoln
Lisbon Treaty
lobbying
local currencies
Lockerbie
Logan Act
lol
looting
lsd
mafia
Mali
Manchurian candidates
Mandatory vaccinations
maquiladoras
market manipulations
martial law
Martin Armstrong
Medicare
meltdown
MENA
Mend
mercenaries
Mexico
MI5
Michael Chertoff
Michael Hudson
Middle East
migrations
Military Industrial Complex
military research
military spending
military tribunals
militias
mind control
mind tricks
Minerva Research Initiative
Minot missing nukes
missile defense
missing pathogens
MKDELTA
MKNAOMI
MKSEARCH
MKULTRA
money
money as debt
money laundering
money supply
Mongolia
monsanto
Montenegro
morgellons
mossad
msm
Mumbai
narco-states
narcodollars
narcotics
national debt
National Emergencies Act
national emergency
native Americans
NATO
NDAA
neo-Malthusians
neocolonialism
neocons
neofeudalism
neuroscience
NGOs
Nigeria
NLP
Non-lethal Weapons
Noriega
North Korea
Norway
NSA
NSPD-51
nuclear demolition
nukes
NWO
odious debt
Oil
OKLAHOMA CITY bombing
oligarchy
OOTW
Operation Ajax
operation CONDOR
Operation Fast and Furious
operation Mockingbird
Operation Northwoods
operation paperclip
Operation Strange Man
opium
Orwell
outrages
p2p currencies
Pakistan
Palestine
Panama
Panarin
pandemics
paper money
Paraguay
paranoia
paranoia pimping
patents
Patriot Act
patsies
pauperization
peak oil
pearl harbor
Pennsylvania
pensions
Pentagon
persuasion
Peru
pervs
philippines
Phoenix program
piigs
pimping
Pipelinestan
piracy
Pirates
plagues
planned disasters
Plum Island
plutocracy
PMCs
PNAC
poison pills
Poland
police state
political economy
political fakeries
polls
ponzi schemes
pork
Posse Comitatus Act
pot
poverty
poverty business
power elite
pr0n
predictive programming
prepping
primitive accumulation
prison industrial complex
prison population
private debt
privatizations
problem-solution
prohibitionism
Project Artichoke
Project Bluebird
Project Censored
Project MK/NAOMI
Project Mockingbird
project monarch
Prompt Corrective Action Law
propaganda
prostitution
protests
provocateurs
psy-ops
psycho-police
psychotronic warfare
Ptech
public policies
qe
qe2
R2P
rabbis crackdown
real wages
regime change
regulations
relative disadvantage
religion
renditions
renewable energy
reserve currency
resistance
revolution
revolution (how to)
revolutions
riots
robots
Rockfeller
Roman Empire
Rothschilds
Rumsfeld
Rupert Murdoch
Russia
Rwanda
s510
sabbateans
Salvador Option
samson option
saudi arabia
sayanim
SCADs
scams
scandals
scares
schemes
SCO
SDR
secrecy
secret algorithms
Secret services
sedition
self-employment
self-reliance
serial killers
sex scandals
sheeple
shock capitalism
SHTF
silver
sixties
slavery
slums
social conflicts
social currencies
social movements
social research
Social Security
social spending
socialization of costs
somalia
Soros
sound money
South Africa
South Caucasus
South Korea
Southern Poverty Law Center
Sovereignty
Sovereignty Resolutions
spain
special economic zones
spin
spyware
stagflation
state of exception
state secrets
state terrorism
statistics
stimulus
stuxnet
submarines
subprime
Sudan
suicides
superbugs
superimperialism
suppressed technologies
supremacist racist genocidal apocalyptic cults
surveillance
Survivalism
SVADs
sweden
Swine Flu
syria
Taliban
Tamiflu
TAPI
taxes
tea party
technocracy
Tennessee
TEOTWAWKI
terrorism
Thailand
The Fourth Turning
the left
The Mogambo Guru
Thirdworldization
TIPS
torture
totalitarism
toxic assets
toxic waste
trade deficit
trade war
treason
Treasuries Bubble
Tri-Border Area
Trickle down
trolls
tsa
tunisia
Turkey
tyranny
uganda
UK
Ukraine
UN
underclass
upper class
US $
US army
US bonds seized
US debt
US elections
US gulags
US hunger
US secessionists
US Treasuries
US666
useful idiots
vaccines
VAT
vatican
Venezuela
vets
vietghanistan
Vietnam
violent conflicts
virii
Voodoo
war
war crimes
WAR CRIMINALS
war on drugs
war party
war pimps
war propaganda
warfare
warfare state
wars
water
WB
wealth distribution
web bot
weed
Weimar
weird
welfare
white collar criminals
White phosphorous
WHO
who rules
Wikileaks
wikipedia
witch hunt
WMD
working poors
world bank
world economy
world hegemony
world reserve currency
world trade
WTF
WTO
WW3
xe
Xinjiang
Yemen
Yuan
Yugoslavia
Zimbabwe
zionism
zionist trolls
zious